Happenings in the Classroom

---

Homework

Week of 6/11-6/15
Monday (6/11) EOG booklet Pgs. 21-22
Tuesday (6/12) Review Pg 5, EOG booklet Pgs. 6-8 #'s 1-10
Wednesday (6/13) Weekly Math #4 due, Unit 8 Take home test due 6/19
Thursday (6/14) -take home test, EOG booklet, unit 7 test corrections
Friday (6/15) - Unit 7 test corrections/parent signature due


Unit Vocabulary

Unit 1- region, area, rearrange, compose, decompose, parallelogram, base & height of a parallelogram/triangle, opposite vertex, quadrilateral, vertex, edge, side, polygon, surface area, face, net, pyramid, prism, polyhedron (polyhedra), surface area, exponent, square/cube of a number

Unit 2- ratio, equivalent ratios, double number line diagram, per, unit price, meters per second, same rate, table, tape diagram, rate

Unit 3- unit rate, pace, speed, percentage, percent,

Unit 4- divisor, dividend, quotient, numerator, denominator, reciprocal, product, tape diagram

Unit 5- decimal, place value, sum, difference, product, quotient, divisor, dividend, estimate, rational number

Unit 6- expression, equation, distributive property, inequality, solution, evaluate, inverse operations, coefficient, variable, exponent

Unit 7- coordinate plane, x-axis, y-axis, quadrant, origin, ordered pairs, x-coordinate, y-coordinate, reflection, negative number, positive number, integer, opposite, inequality, absolute value, percent, rational number

Unit 8- dot plot, numerical data, categorical data, statistical question, variability, distribution, frequency, center, spread, histogram, mean (average), measure of center, MAD (mean absolute deviation), median, quartile, interquartile range, range, box plot,

EOG Release Form answers
Calculator Inactive:
CCDBDA,18,10.5,16,4.75,8.568,3.96,27,5,32,
Calculator Active:
DBABDACBCCDDBAAACDBACABDAADBACCBBDB



Upcoming Tests and Quizzes

Unit Topics:
Powered by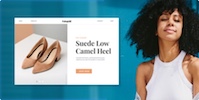 Create your own unique website with customizable templates.